24 March 2016
In memory of Gegam Grigorian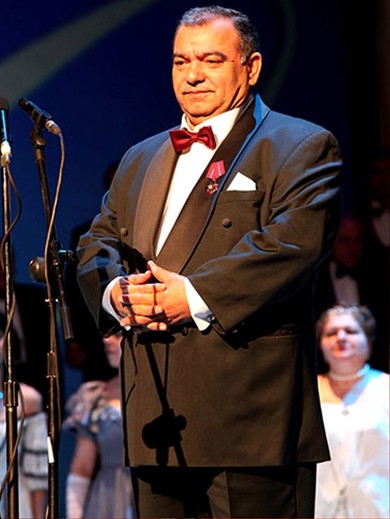 The death of Gegam Grigorian is an irreplaceable loss not just for us, for Armenia and Russia, but for many, many fans of opera throughout the world.
His unique voice was heard at the world's greatest opera venues, while for the Mariinsky Theatre he was not just a soloist but a kind friend as well who sincerely loved his colleagues.
A true professional who had a remarkable broad talent and a generous heart, he dedicated his entire life to art. His stunning voice and powerful charisma left no-one untouched wherever in the world he was performing.
His friends, colleagues and students will always retain thankful and kind memories of him, and the images he created will remain etched in our memories for years to come.
In deep sadness,
Valery Gergiev
and all at the Mariinsky Theatre
Submitted on 25 August 2016, Thursday
---

Mariinsky Theatre:
1 Theatre Square
St. Petersburg

Mariinsky-2 (New Theatre):
34 Dekabristov Street
St. Petersburg

Mariinsky Concert Hall:
20 Pisareva street
St. Petersburg
To make an order, please use mobile version of our website - buy tickets from any smartphone