Mariinsky News
>
2016
>
The Munich Philharmonic Orchestra establishes its own MPHIL record label
20 July 2016
The Munich Philharmonic Orchestra establishes its own MPHIL record label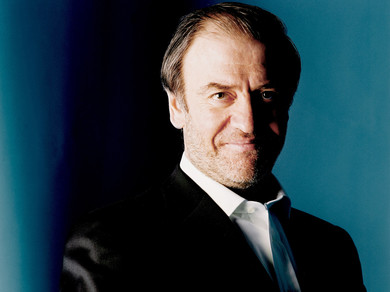 Valery Gergiev and the Munich Philharmonic Orchestra have announced the founding of the new recording label MPHIL. The first release featuring recordings of Gustav Mahler's Second Symphony and Anton Bruckner's Fourth Symphony (Romantic) will come on 30 September 2016.
The project to found the Munich Philharmonic Orchestra's own recording label was initiated by Valery Gergiev, who has directed the ensemble since 2015. Recordings will be produced during live performances by the orchestra in HD audio format and retain the unique emotional atmosphere and energy in impeccably pure sound. The ensemble's plans include up to six new releases per year; the accent will fall on German music and works by composers closely connected with the Munich Philharmonic Orchestra over its one-hundred-and-twenty-five-year history. Distribution of the label's recordings will be undertaken by Warner Classics Label Services using various platforms to download and distribute their content. The next MPHIL recordings with Valery Gergiev are scheduled for early 2017.
"The Munich Philharmonic Orchestra has incredibly talented performers. I am delighted at the opportunity to work with these musicians and I want people throughout the world to hear the music that we create together," Valery Gergiev says.
Submitted on 25 August 2016, Thursday
---

Mariinsky Theatre:
1 Theatre Square
St. Petersburg

Mariinsky-2 (New Theatre):
34 Dekabristov Street
St. Petersburg

Mariinsky Concert Hall:
20 Pisareva street
St. Petersburg
To make an order, please use mobile version of our website - buy tickets from any smartphone