Mariinsky News
>
2016
>
Celebrating the 60th birthday of Vladimir Galouzine, People's Artist of Russia
11 June 2016
Celebrating the 60th birthday of Vladimir Galouzine, People's Artist of Russia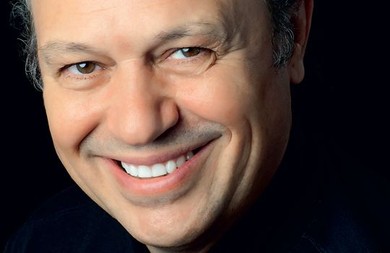 On June 11, People's Artist of Russia Vladimir Galouzine will celebrate his 60th birthday with a performance in Mariinsky-2. The singer will appear in one of his signature roles, Alexei Ivanovich in The Gamblerby Sergei Prokofiev.
The Gambler was first staged at the Mariinsky Theatre in 1991. When working on this production, director Temur Chkheidze relied on Vladimir Galuzin who had just started his career. The part of Alexei was his first triumph, attracting the attention of both the audience and critics back in the 1990s. Galouzine continued to perform this role in all later versions of the opera that saw a number of transformations over 25 years.
Over time, a new generation of soloists was progressively involved in the opera, but it was Galuzin, the first and model performer of the role of Alexei in Mariinsky, who appeared in video version of The Gamblerreleased in 2010 by the Mariinsky label on DVD and Blu-ray. This critically acclaimed release won a number of prestigious classical music awards.
On June 11, Vladimir Galouzine sings his long-term partners who appeared in the 1991 and 1996 premieres along with him: Sergey Aleksashkin (The General) and Alexander Gergalov (Mr. Astley). Also starring are Ekaterina Solovyova (Polina), Lyubov Sokolova (Grandma) Ekaterina Sergeeva (Mademoiselle Blanche) and Andrey Ilyushnikov (The Marquis). The performance will be conducted by Valery Gergiev.
Submitted on 25 August 2016, Thursday
---

Mariinsky Theatre:
1 Theatre Square
St. Petersburg

Mariinsky-2 (New Theatre):
34 Dekabristov Street
St. Petersburg

Mariinsky Concert Hall:
20 Pisareva street
St. Petersburg
To make an order, please use mobile version of our website - buy tickets from any smartphone